[ Our Service area ]
Interior Designer in Wayanad
One of the best interior designer in Wayanad, CKDe Interiors, has a talented team of interior designers and specialists. We provide space planning, modular kitchen installation, and all other interior design-related services to create the aesthetically pleasing and practical environment of your dreams. While designing artistic settings based on customer needs, we consider light, textures, and forms in addition to colours. Our team of artisans will give your ideas the desired form, whether they are for your house or place of business.
Our architects and designers are industry experts that strive to create aesthetically pleasing and functional places by combining a careful eye for detail for every element. All of the places we create for our projects are of the highest caliber. CKDe Interiors, regarded as one of Wayanad's leading bedroom designers, crafts rooms that are coated with elegance. We have committed the last couple of years to producing unique interior design projects for clients' essential needs.
Living Room Interior Design
At CKDe Interiors, you may get a variety of genuinely voguish living room interior designs and decorating suggestions. Create the living room of your dreams, or select your favorite design from our collections, and let it express your personal style with the best Interior Designer in Wayanad.
The availability of space is combined with the needs of the clients.
Interior Design Development
Your kitchen will have the ideal aesthetic thanks to our chic, modern, and creative design. With the help of our modular kitchen designs, your kitchen will become the centre of attention by being more aesthetically pleasing without sacrificing practicality.
Dining Room Interior Design
With our interior design, give your dining space a refined appearance. We will create the ideal dining room for your house with the ideal blend of sophistication and elegance, taking into account textures, colours, floors, and furnishings.
Your bedrooms will be transformed by CKDe Interiors into an inviting and comfortable space that meets your needs. Depending on your choices, we at CKDe Interiors will design your rooms to have a modern or historic feel. Whether it is simple or luxurious, we can make it for you.
Why Is CKDe Interiors the Best Interior Designer in Wayanad?
The leading house interior designer in Wayanad, CKDe Interiors, provides a wide range of interior design services. Our portfolio demonstrates our commitment to and ability to create a one-of-a-kind environment with a blend of the traditional and contemporary as well as a simple and modern ambiance.
The innovative work of CKDe Interiors is renowned for its durability and meticulous attention to detail. Each project is meticulously crafted to be a genuine expression of the customer and should improve your day-to-day existence. To achieve a holistic vision, we are involved in developing both the interior and outside architecture. A perfect space, in our opinion, is one that helps you forget about the outside world and encourages you to enjoy and be present in the moment.
[ testimonials]
What People Say
"We are extremely happy with the work done by CK designers. During this project, you proved to be wonderful at listening to our needs, understanding our priorities & budget constraints & communicating with us about our options."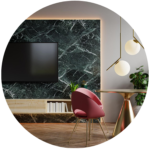 "CK designers do amazing job. They are creative, timeless & provide their customer with quality service. They were professional, supportive & understood every pack of what we wanted to capture in great details."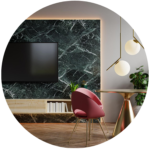 "We had great experience working with you & your people in all aspects of the designing process. They completely understood our needs & developed an extraordinary vision that was beyond anything we had anticipated."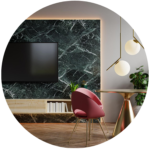 Bushara
Client of Company
"I want to say, that your crew did a fantastic job . We were truly impressed and pleased with the outcome. CK designers worked with us to ensure the build was completed safely, on time and on budget. I would have no hesitation in recommending CK designers and look forward to working with them again in the future."