[ Our Service area ]
Interior Designer in Ernakulam
The best interior designer in Ernakulam, CKDe Interiors, have evolved over the past two decades into a brand unto themselves, catering to the affluent needs and dreams of their clients with unmatched services, creating plush interiors and imaginative kitchens for residential apartments and villas, commercial flats, and offices.
We specialise in using cutting-edge, original, and motivating techniques and aesthetics to decorate spaces. Furthermore, our most skilled and technically accomplished architects have added an opulent pool of services and after-care to these elements.
While planning and designing the interior space of each room, it is our opinion and conviction that the demands of our clients should be taken into consideration. The requirement and general elegance of the area must be met by each item, even if it's just one teapot.
Home Interior Designers in Ernakulam
With luxurious living rooms, inventive kitchens, and visually pleasing bedrooms, we, the brand name CKDe Interiors, produce cult home interiors and are the best interior designer in Ernakulam.
CKDe Interiors is a pioneer in developing the most imaginative interiors for homes and apartments that are in keeping with shifting trends in modern architecture.
Villa interior designer in Ernakulam
The leading interior designers for residential villas in Ernakulam, CKDe Interiors, are known for their superb craftsmanship and eye-catching beauty.
We at CKDe Interiors make sure that the bedroom's decor, including its theme, tone, and furnishings, matches the emotional intensity of the couple who will be sleeping there.
We at CKDe Interiors are experts in fusing necessity with beauty. This is seen in the ingenuity, creativity, and prodigiousness of the kitchen interior designs which makes us the top interior designer in Ernakulam.
Kids Room Interior Designs
The design of a child's room should reflect their hopes, imaginations, and goals. With these points in mind, we shape the decor of their rooms to provide tastefully organized spaces.
CKDe Interiors are the top interior designer and fit-outs in Ernakulam because of the many strategies and completely distinct ways employed. In designing workplace spaces and residential areas, we offer unwavering and astounding vivacity. The residential area makes you calm whereas the workplace space tempts you to be a workaholic. In order to create, develop, and produce amazing interiors that no other architects can equal, distinct working styles, aesthetic approaches, service ethics, and technological competence merge and collide in CKDe Interiors, ushering in a new method of interior design.
Contact Us now for modern and classy interior planning for your dream home 
[ testimonials]
What People Say
"We are extremely happy with the work done by CK designers. During this project, you proved to be wonderful at listening to our needs, understanding our priorities & budget constraints & communicating with us about our options."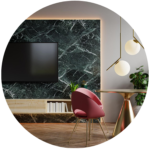 "CK designers do amazing job. They are creative, timeless & provide their customer with quality service. They were professional, supportive & understood every pack of what we wanted to capture in great details."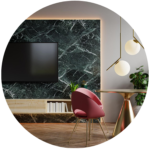 "We had great experience working with you & your people in all aspects of the designing process. They completely understood our needs & developed an extraordinary vision that was beyond anything we had anticipated."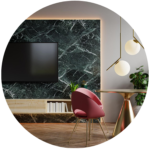 Bushara
Client of Company
"I want to say, that your crew did a fantastic job . We were truly impressed and pleased with the outcome. CK designers worked with us to ensure the build was completed safely, on time and on budget. I would have no hesitation in recommending CK designers and look forward to working with them again in the future."