[ Our Service area ]
Interior Designer in Palakkad
For a very long time, Kerala and South India's top home furnishing firms have included CKDe Interiors in their lists of the country's top interior designer in Palakkad. Our team consists of the most skilled and outstandingly competent interior designer in Palakkad who are able to introduce innovative house designs in Kochi, Trivandrum, and Kerala.
We produce our custom furniture and interior designs at a separate facility in Palakkad equipped with cutting-edge equipment. We've finished a number of interior design projects for homes in Thrissur, Palakkad, Cochin, Kottayam, Trivandrum, Ernakulam, Kozhikode, and nearly everywhere else in Kerala. Our projects are affordable, and we guarantee excellence at every stage.
Design team original creations
Each of our interior designs is unique and demonstrates our highest level of creativity. Ideas and designs are tailored to the client's needs and budget while also reflecting our own flair.
Budget-Friendly Methodology
As the top interior design firm in Palakkad, Kerala, we accept both luxury and low-budget projects, including those involving apartment interiors and interior furniture. All of our interior design solutions conform to thorough analysis and adherence to client budget and needs.
From knowledgeable professionals
The greatest house interior designers are found at We CKDe Interiors, the top interior design firm in Palakkad, which also has branches in Coimbatore and Kochi, Kerala. All of our top interior design services are provided by experts.
Interiors with a low budget
CKDe Interiors makes an effort to offer the greatest service for the most affordable price while maintaining the quality of the final result. We occasionally try to develop novel ideas by using scraps or abandoned antiques to achieve this.
Interiors that are cost-effective
We have a great chance to learn about various architectural designs, styles, and color variations when we travel and visit other places. We always believe that decorating our home is easy because we are the only ones who truly understand our own tastes. Nevertheless, this isn't the case since we clog the space with useless items.
CKDe Interiors, an interior design company in Palakkad, must immediately go to work. We are experts in every way when it comes to developing fresh concepts that are not only economical but also well-planned and based on current trends.
Interior design is useful knowledge, but it can be challenging to do on your own. Call instead to make an appointment with us. The knowledgeable staff at CKDe Interiors will help you in this effort, and we work hard to provide the best services at the lowest possible cost.
[ testimonials]
What People Say
"We are extremely happy with the work done by CK designers. During this project, you proved to be wonderful at listening to our needs, understanding our priorities & budget constraints & communicating with us about our options."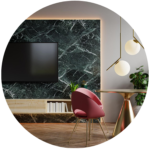 "CK designers do amazing job. They are creative, timeless & provide their customer with quality service. They were professional, supportive & understood every pack of what we wanted to capture in great details."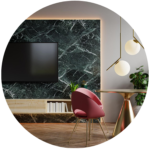 "We had great experience working with you & your people in all aspects of the designing process. They completely understood our needs & developed an extraordinary vision that was beyond anything we had anticipated."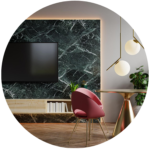 Bushara
Client of Company
"I want to say, that your crew did a fantastic job . We were truly impressed and pleased with the outcome. CK designers worked with us to ensure the build was completed safely, on time and on budget. I would have no hesitation in recommending CK designers and look forward to working with them again in the future."