[ Our Service area ]
Interior Designer in Calicut
The Calicut (Kozhikode) office of the consultants will offer all the facilities for seeing and handling the materials used to construct modular kitchens, bedrooms, living spaces, and dining rooms. With our interior designer in Calicut, the client may go through their needs and consider other solutions. It is a hassle-free, one-stop solution because all interior design, production, and execution processes are handled directly by a single business.
In order to deliver exquisitely made interiors, our interior designer in Calicut, Kerala, give a thorough design service and collaborate closely with our procurement staff. We commit to timely design, manufacturing, and execution under effective supervision, and we do this by taking excellent care of the interests of our clients.
Evasive Concept for the Spaces
Again, the domestic interior design trends in Calicut may range from basic minimalist forms to really intricate designs. We have consistently been able to make a difference at the very beginning of conversations when taking into account the area and the client's requirements. Our ideas as an interior designer in Calicut are in keeping with the most popular interior styles from around the globe.
Evasive Concept for the Spaces
The majority of residential developments in this area have adequate room to maximize utility while preserving a clutter-free interior design philosophy. In Calicut, modular kitchens have made the task of satisfying hungry tummies appear simpler and less difficult. Not to mention the city's passion for excellent cuisine! The majority of homes in Calicut have dual kitchens with exquisite storage units and above cupboards. 
According to a proverb, just as Calicut's residents love everyone with all of their hearts, so do the interiors of their homes. The interior designer in Calicut has made sure that the residences are created just how the client's heart desires. They are beautiful, sophisticated, and intriguing all at once.
Home Interior Designer in Calicut
We completely customise our designs to meet customer needs. Clients may create their home or business space by selecting from the extensive selection of colors and finishes we have. Our items are timely delivered to the site and made with unrivalled quality. Every component of a house, including the foyer, living room, dining room, bedrooms, bathrooms, partitions, wardrobes, crockery shelves, etc., is carefully considered and worked on to offer you the finished product you desire. In order to begin realising your ambitions, we can get your ideas from you in the form of sketches or drawings from any source. The consumer can have a handle on their funds to start a booking payment thanks to our rough estimating method.
[ testimonials]
What People Say
"We are extremely happy with the work done by CK designers. During this project, you proved to be wonderful at listening to our needs, understanding our priorities & budget constraints & communicating with us about our options."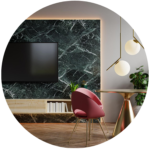 "CK designers do amazing job. They are creative, timeless & provide their customer with quality service. They were professional, supportive & understood every pack of what we wanted to capture in great details."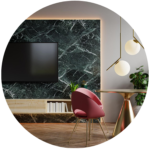 "We had great experience working with you & your people in all aspects of the designing process. They completely understood our needs & developed an extraordinary vision that was beyond anything we had anticipated."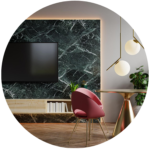 Bushara
Client of Company
"I want to say, that your crew did a fantastic job . We were truly impressed and pleased with the outcome. CK designers worked with us to ensure the build was completed safely, on time and on budget. I would have no hesitation in recommending CK designers and look forward to working with them again in the future."