[ Our Service area ]
Interior Designer in Kottayam
If you're looking for an interior designer in Kottayam, Kerala, look no further than our top-rated designer, Chonokadavath Architects & Interior who are experienced in creating beautiful and functional spaces that meet your unique needs. Chonokadavath designers specialize in a range of styles, from traditional to modern, and will work closely with you to bring your vision to life.
What do you want specifically? It's crucial to have a general concept or strategy for how you want to decorate your house. Go around, do some research, read a few trend pieces, or simply contact Chonokadavath Architects & Interior, the best Interior Designer in Kottayam.
The Greatest Interior Customization
Whether you're looking to redesign a single room or your entire home or office space in Kottayam, Chonokadavath Architects & Interior has the skills and expertise to transform any space into a stunning and functional environment. We pride ourselves on providing personalized service and attention to detail, ensuring that every project we do in Kottayam is completed to the highest standards and utmost satisfaction. Let us help you create a space that reflects your personality and style while also meeting your practical needs.  With our team of skilled and knowledgeable professionals, you can trust that your project is in good hands. We understand that every client in kottayam has unique needs and preferences, which is why we take a collaborative approach to our interior design process. We'll work with you every step of the way to ensure that your space not only looks beautiful but also functions perfectly for your lifestyle and needs.
Our interior designer in Kottayam, Kerala, Chonokadavath Architects & Interiors is dedicated to delivering exceptional results that exceed your expectations. We as professionals in Chonokadavath Architects and Interior can create every single space in a household to be at its best possible look and feel. Designing the interiors of a house would not only mean to adorn the household but also to improve the functionality and ease in living with apt furnishings and appliances according to our client's preferences and exactly how the client has envisioned the space to be. Our well-trained labours and architectures are championed in environment friendly architecture with minimal material wastage and fast paced progress to deliver the completed project in the most neat and diligent manner.
Affordable Interior Designs with transparency
We also are very transparent and flexible in communicating with the client regarding the design and keeping in mind the budget constraint of the customers and thus budget Interior Designer in Kottayam. We'd love to experiment with different patterns, colour themes, furnishings, and functionality for you!
Contact us today to schedule a consultation and take the first step towards creating your dream space!
[ testimonials]
What People Say
"We are extremely happy with the work done by CK designers. During this project, you proved to be wonderful at listening to our needs, understanding our priorities & budget constraints & communicating with us about our options."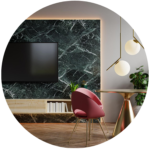 "CK designers do amazing job. They are creative, timeless & provide their customer with quality service. They were professional, supportive & understood every pack of what we wanted to capture in great details."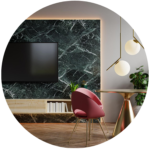 "We had great experience working with you & your people in all aspects of the designing process. They completely understood our needs & developed an extraordinary vision that was beyond anything we had anticipated."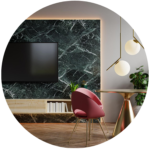 Bushara
Client of Company
"I want to say, that your crew did a fantastic job . We were truly impressed and pleased with the outcome. CK designers worked with us to ensure the build was completed safely, on time and on budget. I would have no hesitation in recommending CK designers and look forward to working with them again in the future."