[ Our Service area ]
Interior Designer in Thrissur
One of the top interior designers in Thrissur, CKDe Interiors, welcomes you. Let's assist you in transforming your house into a haven of style and flamboyance. Talk to us about your options, your spending limit, and your desired look. In order to create a distinctive impression, we would creatively decorate and organize the interiors, adding colors and specially made antiques.
Whether you want a modern, antique, classic, or urban design, we will style and furnish the house appropriately. Upon conversation with you, our experts would present a 3D design to you. You would see the precise appearance and atmosphere of the inside of the home in the 3600 views. We make certain that your expectations are fully realized. The dependable performance and unwavering services are what made us the most preferable interior designer in Thrissur.
Why choose us as your Interior Designer in Thrissur
With our vast interior design experience, each of our operations will be imbued with an unmistakable sense of professionalism and knowledge. We guarantee our clients minimal designs with maximum effectiveness.
View the designs we've produced thus far. You could tell we were good by looking at each of the components we employed. Each interior design for a home that we create incorporates international stylistic principles that have been adjusted to fit the client's preferences.
Since our start, we have been offering Thrissur with excellent interior design services. Our existing customer refers the vast majority of our new clients to us. With our affluent clients, we uphold that quality of intimate contact, connection, and trust. Keeping an eye on quality, we rose to become the best interior designer in Thrissur.
The best interior designer in Thrissur is CKDe Interiors, which is dedicated to completing every project to the highest standard. Our interior design team has a long history of creating interior spaces for homes and businesses that satisfy the dual requirements of practicality and beauty. Our customers' distinctive lifestyles and personalities inspire creative design concepts that are deeply rooted in their own characteristics—a accomplishment that is equal parts artistic and technological. It is no surprise that CKDe Interiors is loved by customers throughout South India given our interior designers' consistent attention to detail.
In our constant quest for excellence, we collaborate with esteemed architects and fabricators to bring our ideas for a better home or workplace to life. Our company strives to produce distinctive interior designs that prioritize comfort and use while upholding the elegant aesthetics of an opulent home or workplace. We provide complete interior design solutions together with furniture and turnkey options. Come dream big with CKDe Interiors, homeowners of Thrissur.
[ testimonials]
What People Say
"We are extremely happy with the work done by CK designers. During this project, you proved to be wonderful at listening to our needs, understanding our priorities & budget constraints & communicating with us about our options."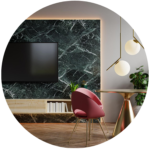 "CK designers do amazing job. They are creative, timeless & provide their customer with quality service. They were professional, supportive & understood every pack of what we wanted to capture in great details."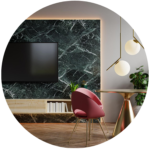 "We had great experience working with you & your people in all aspects of the designing process. They completely understood our needs & developed an extraordinary vision that was beyond anything we had anticipated."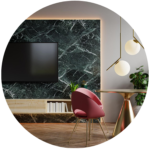 Bushara
Client of Company
"I want to say, that your crew did a fantastic job . We were truly impressed and pleased with the outcome. CK designers worked with us to ensure the build was completed safely, on time and on budget. I would have no hesitation in recommending CK designers and look forward to working with them again in the future."