[ Our Service area ]
Interior Designer in Kasargod
Interior design is the most significant stage of all of our projects at CKDe Interiors. Our top interior designers turn houses into homes, therefore we think that our customers get to welcome the most original interior ideas that are in accordance with their needs, preferences, and budget. One of the most significant aspects of our design process is client consultation. We also ensure that the generated ideas are realistically feasible, which helped CKDe Interiors establish itself as top interior designers IN Kasaragod. The greatest interior design packages in Kasaragod, Kerala are provided by CKDe Interiors Architects & Interiors.
For more than ten years, we were the top home interior designers in Kasaragod, Kerala. We have developed and completed a wide variety of interior projects thanks to our knowledge and competence. With our knowledge and skills, we have developed and completed a wide range of interior projects in the most original manner. If you look at some of our greatest interior designs in Kasaragod, we can promise you that each one was created with the needs, preferences, and choices of our clients in mind.
We Talks with clients about needs and preferences for designing both the inside and the outside while considering practicality.
The availability of space is combined with the needs of the clients.
Interior Design Development
Develop the interior design by adding all the elements covered in the earlier phases.
Detailed Drawing of Furniture
The customer is given a detailed measuring drawing of the interiors that is created in accordance with their specifications.
Interior Detailed Cost Structure
A thorough cost structure for the interiors is given to the clients in order to ensure transparency in the services. It will show detailed costs broken down by region.
One of our primary selling points is that we offer interior design services with architecture consultation. This will eliminate any accidents that could occur when the same design is used after construction. We also design the interiors of newly built residences. CKDe Interiors are among the top interior designer in Kasaragod, Kerala, because to our professionalism and ethics. Because of this, we now provide our services in Kannur , Ernakulam, Calicut, Malappuram, Thrissur, and Thiruvananthapuram.
[ testimonials]
What People Say
"We are extremely happy with the work done by CK designers. During this project, you proved to be wonderful at listening to our needs, understanding our priorities & budget constraints & communicating with us about our options."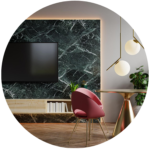 "CK designers do amazing job. They are creative, timeless & provide their customer with quality service. They were professional, supportive & understood every pack of what we wanted to capture in great details."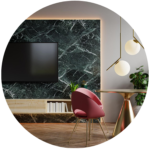 "We had great experience working with you & your people in all aspects of the designing process. They completely understood our needs & developed an extraordinary vision that was beyond anything we had anticipated."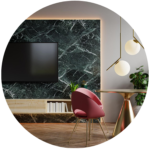 Bushara
Client of Company
"I want to say, that your crew did a fantastic job . We were truly impressed and pleased with the outcome. CK designers worked with us to ensure the build was completed safely, on time and on budget. I would have no hesitation in recommending CK designers and look forward to working with them again in the future."