[ Our Service area ]
Interior Designer in Idukki
Idukki is home to several interior designers. Several of them don't provide well-done work that is professional. While working with CKDe Interiors, you don't want any strain in your interior ideas. We were able to fulfill your requirements at a fair price. The prior works can be used to gauge the aptitude and performance of CKDe Interiors. For interiors, we exclusively utilize high-quality materials, and everything is going to be reasonably priced overall. To save you money on the task, we won't compromise the quality of our output. All of them are helping CKDe Interiors establish itself as a top Interior Designer in Idukki, Kannur, Kerala.
Quality Interiors at Affordable Prices
With a clear goal, to become a top Interior Designer in Idukki, we are moving ahead as a professional system where quality comes before quantity. We use creativity in our daily job processes. Whenever a project is started, we tackle it in the most original way possible, which always tends to provide lovely outcomes. Young and skilled designers in our team constantly explore their surroundings to produce exceptional and one-of-a-kind results. As a result, the project is implemented just for you by the best Interior Designer in Idukki. We always ensure prompt completion and never fail to meet any requirements set out by our clients.
Our concept is based on involving our clients throughout the whole project lifecycle. The project team creates defined project objectives at the beginning of a project after first identifying the relevant needs. Clients are presented with design solutions as we move through each step of the project and requested opinions and comments before we move on to the following level. 
With the help of this procedure, we can keep the customer involved for the whole project's lifetime and improve design solutions at each stage. No of the price, we are committed to exceeding our clients' expectations with every job we complete and to forging lasting connections with them. Absolutely, our work speaks for itself.
Creating Beautiful Bedroom Interior Designs
Particularly well-known for their outstanding bedroom decor designs is CKDe Interiors. The majority of us will place a lot of attention on the bedroom's decor. This is so because our great memories are shared in our bedrooms. It is also a place to unwind and recuperate.
So, the bedrooms must be relaxing and comfortable spaces. We design distinctive bedroom designs just for you. The greatest bedroom interior designs in Idukki are offered by the top Interior Designer in Idukki. CKDe Interiors have a reputation for creating interior designs that reflect its clients' ideals. We continually take our customers' comments into account and add new concepts to create fantastic designs. CKDe Interiors is passionate about designing gorgeous bedrooms.
CKDe Interiors manufactures top-notch modular kitchens. Using high-quality items is crucial in the kitchen. We are dependable to our clients since we only deal with high-quality products that are well-known brands. Your kitchen's materials will all be of a high level and caliber. To have a better and easier performance, the inside of the kitchen will be done precisely. These factors combined make CKDe Interiors the top designer of modular kitchens. 
[ testimonials]
What People Say
"We are extremely happy with the work done by CK designers. During this project, you proved to be wonderful at listening to our needs, understanding our priorities & budget constraints & communicating with us about our options."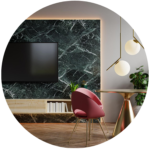 "CK designers do amazing job. They are creative, timeless & provide their customer with quality service. They were professional, supportive & understood every pack of what we wanted to capture in great details."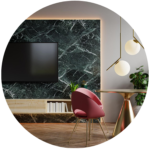 "We had great experience working with you & your people in all aspects of the designing process. They completely understood our needs & developed an extraordinary vision that was beyond anything we had anticipated."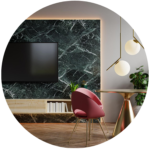 Bushara
Client of Company
"I want to say, that your crew did a fantastic job . We were truly impressed and pleased with the outcome. CK designers worked with us to ensure the build was completed safely, on time and on budget. I would have no hesitation in recommending CK designers and look forward to working with them again in the future."